2019 EU and US harvest update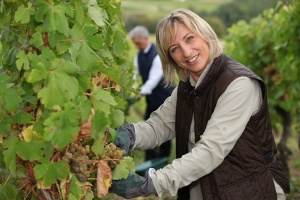 2019 EU and US Harvest Update
With most buyers on summer vacation It's only natural that July and August has been slow months for the bulk wine industry. But the 2019-20 campaign is just beginning to kick off and it's time to form a general idea of the harvest. With insight from our members and regional managers around the globe we compiled this easy-to-read guide on the 2019 vintage.
France
Like last year, some 14,000 Spanish workers have arrived in France to help out with the harvest. A harvest that according to the latest estimates of the French ministry of agriculture, Agreste, will be down between 13% to 6% on 2018. Although France's 2019 harvest could be its second smallest in the past five years, there are positive aspects deserving a mention. The dry conditions throughout the country made it unlikely for powdery mildew to form in most regions.
At the time of writing growers with late ripening grape varieties are worried about the low humidity of the soils. Rightfully so, as most areas are below the 30-year average for water content in the ground. Another cause of worry is that the production is expected to decrease by as much as 40% in the regions of Jura and the Mâconnais in Burgundy. This time it was frost during the flowering causing the decline.
Buying opportunities in France
Like most years good deals can be made with wineries that still have wines from 2018 in stock. Particularly AOP wines from areas such as Bordeaux and Languedoc as prices have decreased sharply this summer. Let the current pre-harvest uncertainty in the markets be your friend.
Spain
Vineyards planted with white varieties are currently being harvested across the Iberian peninsula. According to our best estimates, 2019 will be a year with small regional differences; from Jerez to Rioja all the way east to Catalonia, growers have similar stories to tell. The record temperatures of July, together with the dry climate, provoked several vast forest fires. Even in regions with no fires, the intense radiation from the sun left some clusters looking like raisins. At this point we believe the national average yield will decrease with to 30% compared to 2018.
In Castilla La Mancha, the `Cooperativas Agro-Alimentarias´ is predicting a regional drop of 27.3%. It has a good track-record of assessing harvest volumes, as most regional wineries are members provide it with information. The Torres-controlled cooperative in Rioja started its harvest on August 20 with early picking of the white clone of Tempranillo.
In terms of quality, Rioja could well be the wine of the year. Pablo Franco of the DOCa Rioja says that compared with 2017, that suffered from hail, and 2018, that saw some excessive vegetative growth, vines in 2019 seem well placed with a minimum amount of powdery mildew, a common regional headache.
In Catalonia, the largest Cava producer Henkell-Freixenet announced its growers will be paid less for their grapes - ,only 30 cents per kilo, something that has not landed well with the growers.
Buying opportunities in Spain
Similar to the situation in Italy, wineries in Spain are stuck with a considerable amount of unsold wines from 2018. Buyers looking to make a bargain are advised to negotiate down the prices on entry-level reds and generic whites, as large amounts remain unsold.
Italy
2019 will be remembered as a growing season of contrasts in Italy with devastating hailstorms in the north followed by heatwaves reaching 40°C in the south. On July 15 stock levels were said to still amount to an entire harvest, at 44.3 million hectolitres, thanks to the record year of production in 2018.
The first grapes to be processed this year where Pinot Grigio from the province of Trapani. Across the country Chardonnay and the Pinot-family of grapes are currently being harvested.
Most growers are already counting on smaller than normal harvest which is welcome news as it will allow Italy to move out of its current situation of oversupply. The likely outcome of all of this is that prices remain stable until the end of the year.
Buying opportunities in Italy
Buyers planning to source volumes for their Pinot Grigio-based wine brands should be aware that they will encounter higher prices next year. The hailstorms during flowering affected vast areas in the north and for Pinot Grigio it was particularly devastating. Opportunities to source unsold Pinot Grigio from 2018 exists and should be considered.
Germany
The German harvest is expected to start in mid-September. Ernst Büscher from the German Wine Institute (DWI) said that the hail and heat during the growing season are unlikely to affect the final quality of the wines, and that currently, the level of development of the vines corresponds approximately to the 30-year average. We will report on Germany more in depth in mid-September.
Buying opportunities in Germany
We are still gathering information about buying opportunities in Germany. Publication of these will be in mid-September.
Romania
2019 has seen about 25% more rain than the Romanian average of 700mm. The cool temperatures in June has delayed the maturation of the grapes by about 10 days. Apart from that, it's been a season without extreme weather conditions, like the 2017 spring frosts. Grapes for sparkling wines will be harvested in the first week of September, and DOC wines from September 10.
VINEX's regional manager, Vasile Hincu, says most growers are expecting a 10-12% decrease in production this year. If the harvest period is dry we are expecting the final quality to surpass both 2018 and 2017.
Buying opportunities in Romania
We are still gathering information about buying opportunities in Romania. Publication of these will be in mid-September.
Moldova
The harvest in Moldova started on August 20, which is around average. Regional hailstorms during springtime are responsible for a slight reduction in quantity of around 5-7%. Similar to the situation in Catalonia, farmers are disappointed with the grape prices being offered. Many producers still have a surplus of 2018 wine and are therefore only paying as little as €0.18 per kilo, compared to the €0.25 expected by the farmers. Authorities and producers are currently in negotiations to find a solution.
Buying opportunities in Moldova
Similar to the situation in Italy, wineries in Moldova are stuck with a considerable amount of unsold wines from 2018. Buyers looking to make a bargain are advised to negotiate down the prices.
USA
Some of the first grapes of the 2019 harvest were processed on August 16, when Gloria Ferrer Caves & Vineyards picked a plot of Pinot Noir for their sparkling wine production. At the time of writing even the most late ripening varieties have their veraison fully complete, but the delayed maturity is evident, especially in Northern California. It's still a bit too early to say anything certain about the vintage, as the last weeks of maturity are crucial.
Although we will cover the US more in depth later in September, all our available sources expect a large harvest of good standard quality. But bearing in mind 2018 was a record harvest and that large amounts of wine remain unsold we are expecting to see a further downward pressure on price.
As growers, wineries and brokers are preparing for the harvest much of the conversation seems to revolve around the US-China trade situation. For wine, taxes and tariffs now amount to a 93% surcharge on every bottle imported from the US. That's double the amount on French wine. Because of this, the first six months of 2019 has already seen a sales-drop of 33% compared with the same period in 2017. As of 2019, China is still the 5th biggest importer of US wine.
Buying opportunities in the US
A slow moving bulk wine market together with a large wine inventory opens up opportunities for buyers. Bulk wine prices are at their lowest levels in five years, meaning there are bargain prices to be had in this pre-harvest insecurity. The situation looks similar in the premium segment with price declines of Napa Cabernet of 30%. Last year prices averageed around $70 a gallon compared to the $25–$50 a gallon today. Buyers interested in purchasing some of this oversupply should be aware of potential 'smoke taint' from excess North Coast wine after the wildfires of 2018.
Please contact your VINEX Manager if you would like more information.